Raindrops roller blinds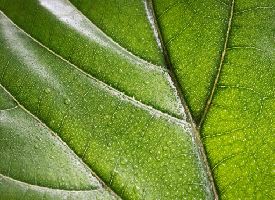 Green Drops
35.99 EUR/ m2
The graceful home with Decoshaker blinds
When you catch yourself sitting in the living room and blindly staring at something in the distance. You start noticing that something is missing in your home and maybe in your life as a whole. You slowly begin to scan neighbouring windows, and you spot the unique shades. Your imagination starts to create roller blinds.
Your designed image is so beautiful and authentic that you can easily imagine it on your own windows. It fits even the most demanding taste of yours.
Though everyone has regular shutters on the windows, you could be exceptional with Raindrops roller blinds. You have dreamed about it for so long. Consequently, without noticing you start wondering about having new window covers with your designed image transferred on them.
The choice is yours
The beautiful Raindrops roller blinds on your window give you a whole new level of comfort. It is such a great novelty, especially when you can adapt it to any of your open space or window. Window treatment blends into your stylish home and creates a sense of entirety.
With Decoshaker you can transfer any image on your shutters and enjoy the full-sized window painting every day. With our extraordinary window covers, you can customise the measurements according to your needs and modify the chosen image. Exceptionally luxurious window covers are a very modern way to clear your walls and advance the interior.
Most importantly, you can create the whole design yourself without interacting with another human being. Just upload the wanted image and adjust the settings.
Moreover, it is extremely practical and comfortable to use. The functionality is reflected in the smooth operation and combined beauty with modern ingenuity. Raindrops roller blinds are created for durable and long-lasting performance which will allow you to always feel the exclusive luxury when being at home.
Follow the window fashion experts
Decoshaker is continuously adding new designs of Raindrops roller blinds. It is the innovative and life-changing products which attract hundreds of compliments from all your guests. If you are a fashion enthusiast who dreams of extraordinary home decorations - you have found the right place for it.
We are eager to provide the latest fashion trends of window covers to our customers and fulfil your dreams. Be vintage, be modern, be creative and express your inner self with shutters that will sweep you off your feet every time you'll see it. Allow yourself to blend fashion and comfort and create an elegant atmosphere with our unique shades.
Home
-
Raindrops roller blinds