Tropical wall murals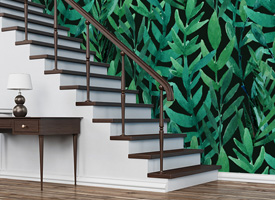 Pinnate leaves
35.99 EUR/ m2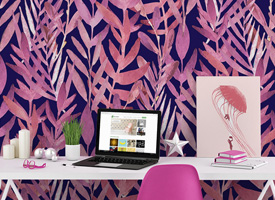 Pink leaves
35.99 EUR/ m2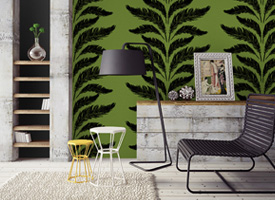 Ferns lines
35.99 EUR/ m2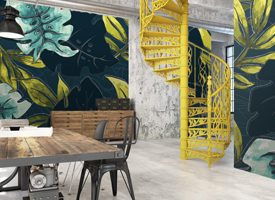 Leafs in darkness
35.99 EUR/ m2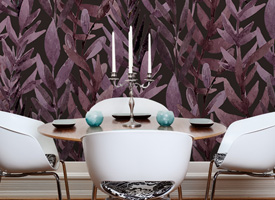 Rustling Leaves
35.99 EUR/ m2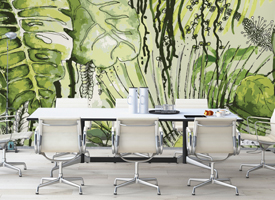 Jungle
35.99 EUR/ m2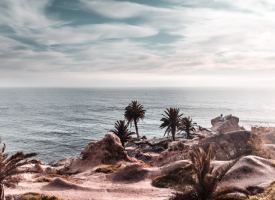 A Tiny Place
35.99 EUR/ m2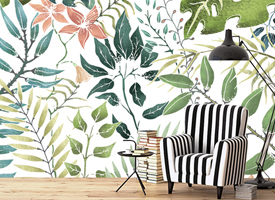 Jungle leaves
35.99 EUR/ m2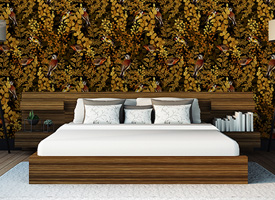 Golden Garden
35.99 EUR/ m2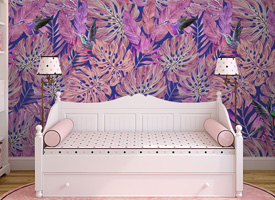 Screamy
35.99 EUR/ m2
Having a personal place in a tropical paradise, isn't this something we all dream about? Now you can have this as a reality and instead of spending hundreds of thousands or even millions, have those same feelings in our homes with the help of tropical wall murals or tropical wall decals.

What emotions do you want to feel in your home? Dullness? Monotony? Boredom? Probably not, that is why you need to have something in your home that is personalized to your taste and could keep you away from these feelings. Something that helps your mind wander away to a better place, maybe that is a tropical beach themed wall mural? We think so, because people spend more time than they think looking at the interior so something like a tropical wall mural or a beach showing tropical wall decal could really boost things up.

This is not difficult at all, our online store has many designs of tropical wall murals that you can choose from. A tropical beach decal for your wall does not have a high price while also guaranteeing positive emotions after application.
Decoshaker suggests wall murals that display a tropical beach or decals with tropical landscapes.
Home
-
Tropical wall murals