Jungle wall mural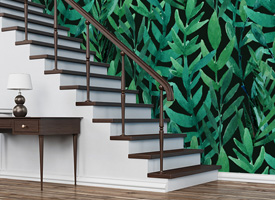 Pinnate leaves
35.99 EUR/ m2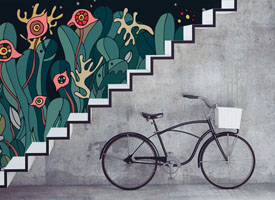 Green night plants
35.99 EUR/ m2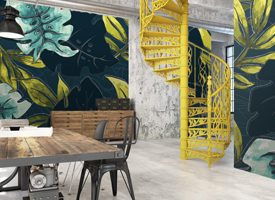 Leafs in darkness
35.99 EUR/ m2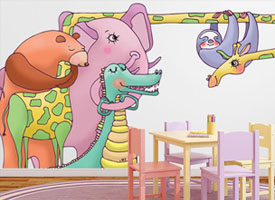 Friendly animals
35.99 EUR/ m2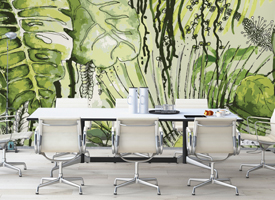 Jungle
35.99 EUR/ m2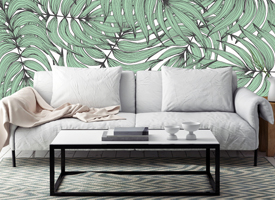 Sky from ferns
35.99 EUR/ m2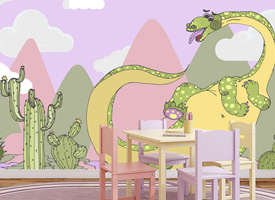 Help to the dinosaur
35.99 EUR/ m2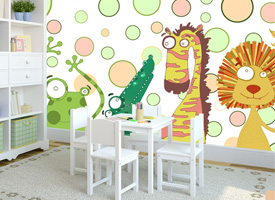 Animal party
35.99 EUR/ m2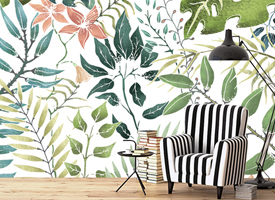 Jungle leaves
35.99 EUR/ m2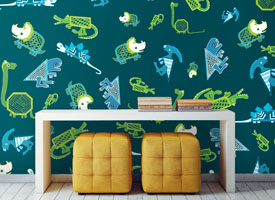 Friendly dinosours
35.99 EUR/ m2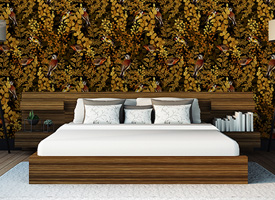 Golden Garden
35.99 EUR/ m2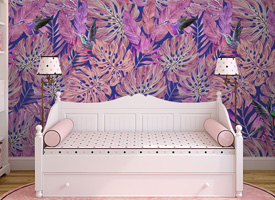 Screamy
35.99 EUR/ m2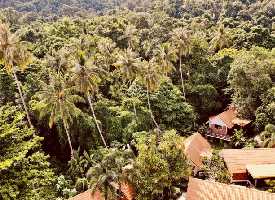 Tropical Houses
35.99 EUR/ m2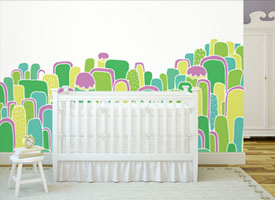 Green mountains
35.99 EUR/ m2
Welcome to the jungle – we have fun and games! Everyone knows that the jungle theme and environment has that strange mystique. It has been portrayed and mentioned in books and movies, such as "The Jungle Book", Jumanji, King Kong and others. How about making jungle wall murals or decals?

It is a rising interior trend amongst the interiors in the world. People like the idea of jungle animals being on their walls – just like the real ones, just not as dangerous. Jungle wall murals and jungle wall decals can both transfer that feeling as if you were in the heart of the Amazon or Indonesian jungle, next to various forms of wildlife and dense trees. You don't have to pay a lot of money to visit these locations, now it is enough to go online and browse this section of jungle wall mural decals on Decoshaker and choose the best one for a very affordable price.
Jungle interiors are dominated with green color which affects your mood in adding:
Tranquility
Health
Harmony
So choosing a jungle wall decal to decorate your bedroom is not just a good idea, it is a great one! If you are braver or love jungle views a lot more Decoshaker recommends jungle wall murals which are even more immersive and vivid. In the end, it all depends on you to choose whether you want a small jungle themed accent – jungle wall decal or a big and brave jungle theme to paint your room, then choose a jungle wall mural.
If any questions occur, feel free to contact our team!