FAQ
How do I place my order?
Start by selecting an image from our website or by uploading your own. Insert your desired measurements
(width and height). Please double check the measurements, before placing your order. There is an option
to crop your image. You might want to reverse it,zoom in or out or change colors. When you are satisfied
with your order click on the "Order" button in the shopping cart list.Then fill in the requested details
and accept the Terms & conditions of purchase. You will receive confirmation within 24 hours of placing your order.
Where do I pay?
You pay online via PayPal. PayPal allows secure payment with your PayPal account.
More information about PayPal is available at www.paypal.com
How much does shipping cost?
The exact delivery cost will be specified when selecting destination country at the checkout.


The price excludes any import taxes and/or customs duties applicable in your country, which remain the responsibility of the Buyer.
How long deos it take to receive my product?
Your product will be delivered within 8 – 15 working days with UPS
express service on regular working days from Monday to Friday.
How do I upload my own image?
In order to print an image as a wall mural, a rollet or vertical blinds, you must ensure that the quality
and resolution of the image are sufficiently high. When you upload the image on our website, its quality
will be checked automatically and you'll be notified if it's not good enough. For the best result, please
follow this guideline: the image must have at least 1 pixel for every millimetre of the product and 300 DPI.
For example, if you need a wall mural 400 x 250 cm (or 4000 x 2500 mm) in size, your image should be at least
4000 x 2500 pixels (10 megapixels).We accept high resolution JPEG files for online processing.
Maximum image quality – 64 MB.
Our products on-screen.
You should be aware that colours shown on-screen may vary from the original mural, roller or vertical blind.
Can I order larger/smaller quantities or size for a commercial project?
How do I measure my walls for rollers or vertical blind?
How you measure depends on where you want them to go.


Download a more detailed instructions

here.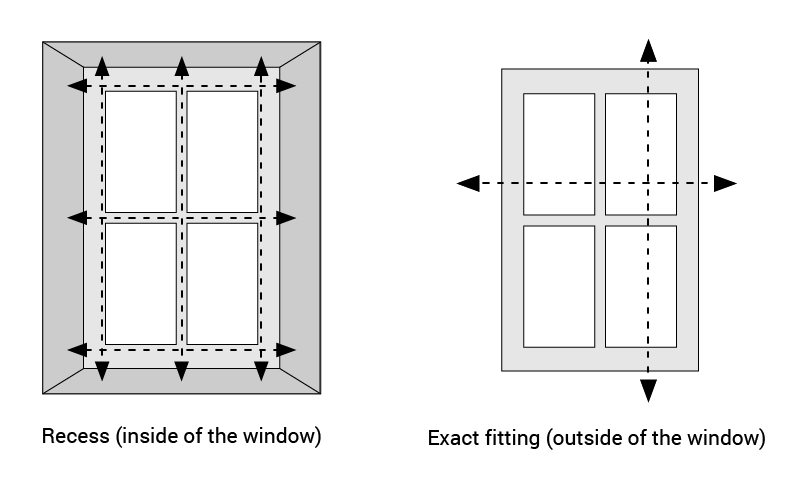 Notice that: Roller mechanism adds + 4 cm.
Always double check your measurements before ordering.
How should I measure my walls for wall mural?
Height measurement - Measure both sides of the wall to determine the tallest measurement. Write down the
higher number. Width - Measure the horizontal distance from corner to corner.Note: We create all custom
size products based on the specific dimensions that you provide us with your order. However, if you prefer,
you may choose to add an extra 2 -3 cm to the height and width to allow for slightly uneven wall dimensions.
How wide are your wall mural panels?
Maximum 1000 mm width. We devide wall mural panels in equal parts:

How to install wall mural?
STEP 1.
First you have to prepare your wall:
Remove old wallcovering.
Remove flaking paint.
Repair any defects in the wall surface.
Remove picture hooks, light fixtures, switch plates & outlet plates.
Remove old paste, grease and dirt with a warm, mild detergent solution, rinse well.
Paint wall if necessary.
STEP 2.
Wall mural installation
Prapare your wall. Remove old wallcovering, flaking paint, grease or dirt.
Put the paste (shipped with your wall mural) only on the murals.
Measure mural pallet and make a light pencil mark.
Put the pasted wall mural up onto the clean, dry wall.


Download a more detailed instructions

here.
What if I measure incorrectly?
First, always be sure and double check measurements before placing an order! Accurate wall measurements
are the customer's responsibility. If inaccurate measurements are provided by the customer, the order
will not be covered by 100% guarantee. Take a look at our measurement instructions guide to avoid inconvenience.
What if items are damaged when they arrive?
In such cases you must: Inform us (within 24 hours) about the situation by sending an email to hello@decoshaker.com
Also please take a photo of your damaged package and send it to us.
Can my order be printed in black and white?
We offer black and white prints for all images. Select the grayscale option on the product page
to convert the image to black and white.
Wall mural material info:
PVC coated nonwoven fabric, with embossing for indoor decoration.
- Finish: Matte
- Brilliant colour reproduction
- Good flatness
- Softness
Can my mural, roller or vertical blind be cleaned?
Yes. Use a damp cloth for cleaning surface. No chemicals should be used on the surface as this
could cause damage your wall mural, vertical blinds or rollers.