Rainbow wall mural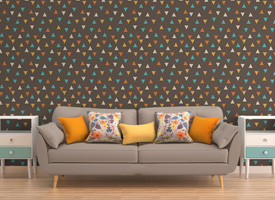 Triangle Confetti
35.99 EUR/ m2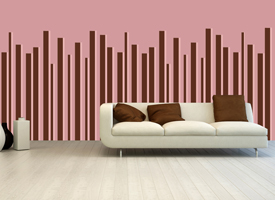 Growing lines
35.99 EUR/ m2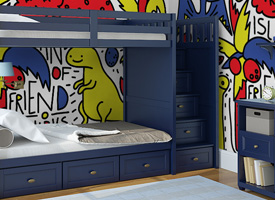 Colourful dinosaurs
35.99 EUR/ m2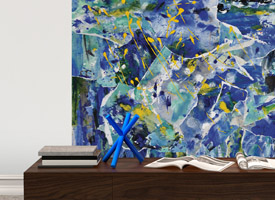 Wild water
35.99 EUR/ m2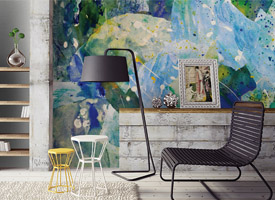 Calm Water
35.99 EUR/ m2
What's on the other side of the rainbow? Now you can now, if your walls will be decorated with rainbow wall art from Decoshaker. We offer a wide array of rainbow wall decals, rainbow wallpaper for walls and rainbow wall mural stickers online for a very affordable prices.

If you think that your current interior looks poor or is not up to the standard you want it to be, consider rainbow decals for the bedroom or spice things up in your kid's room with rainbow decals for children's rooms, to improve their everyday being with something new. There are many style categories to choose from:
Pastel rainbow wall murals
Rainbow unicorn wall murals
Over the rainbow wall murals
Fairy rainbow wall murals
Rainbow dash wall murals
Many many more

So if you're considering to buy rainbow wall decals in the UK, Decoshaker's category of rainbow wall art should have more than enough options and possibilities to choose from. If you have a larger wall which needs decorating – large rainbow wall murals, but the dimensions can be adjusted after picking the product.

Maybe you have some ideas of rainbow wall decals going through your head which you didn't find there – you can upload your picture and see how it would look like on the wall of your home if made into reality. Your rainbow decals for children's room or any form of rainbow wall art could be the instigator of a fresh breath of energy to your household which it so desperately needs. There are limitless possibilities with Decoshaker.
Home
-
Rainbow wall mural